Throughout the academic year, the Residence is reserved for students of the three Engineering Schools (Mines, Ponts and ENSTA).
Upon admission to the competitive exam, future Pupils must contact their School directly, which will then issue them with a registration form. Admission is by decision of the School: priority is given to applicants geographically distant from the School (foreigners, provincials, then large and close suburbs). 2nd or 3rd year students, the "Piauleurs", organize the arrival and the room distribution. The principle of pairing (2 per room) is the rule, but the oldest (3rd year…) can hope to be unpaired (single room).
---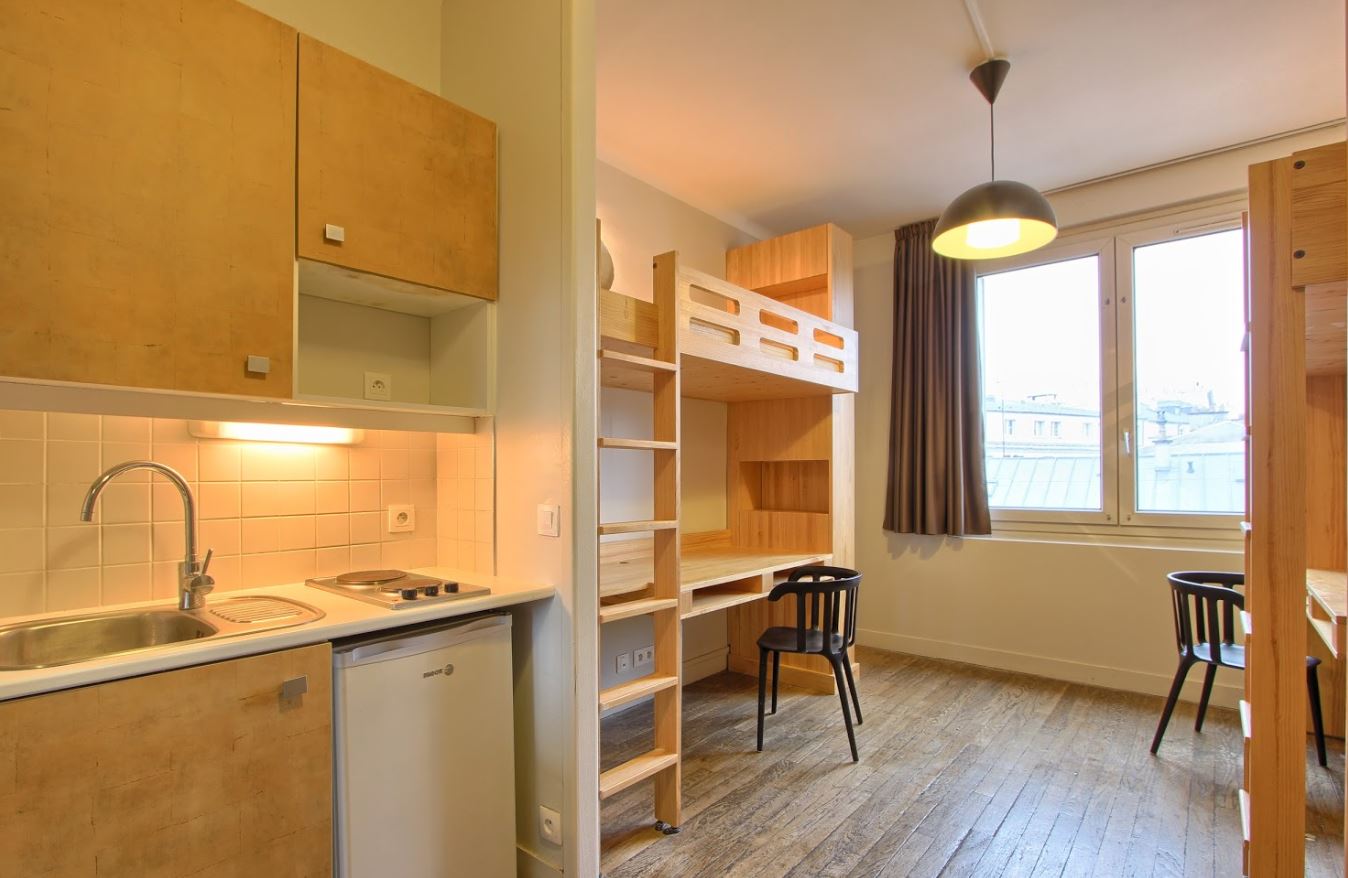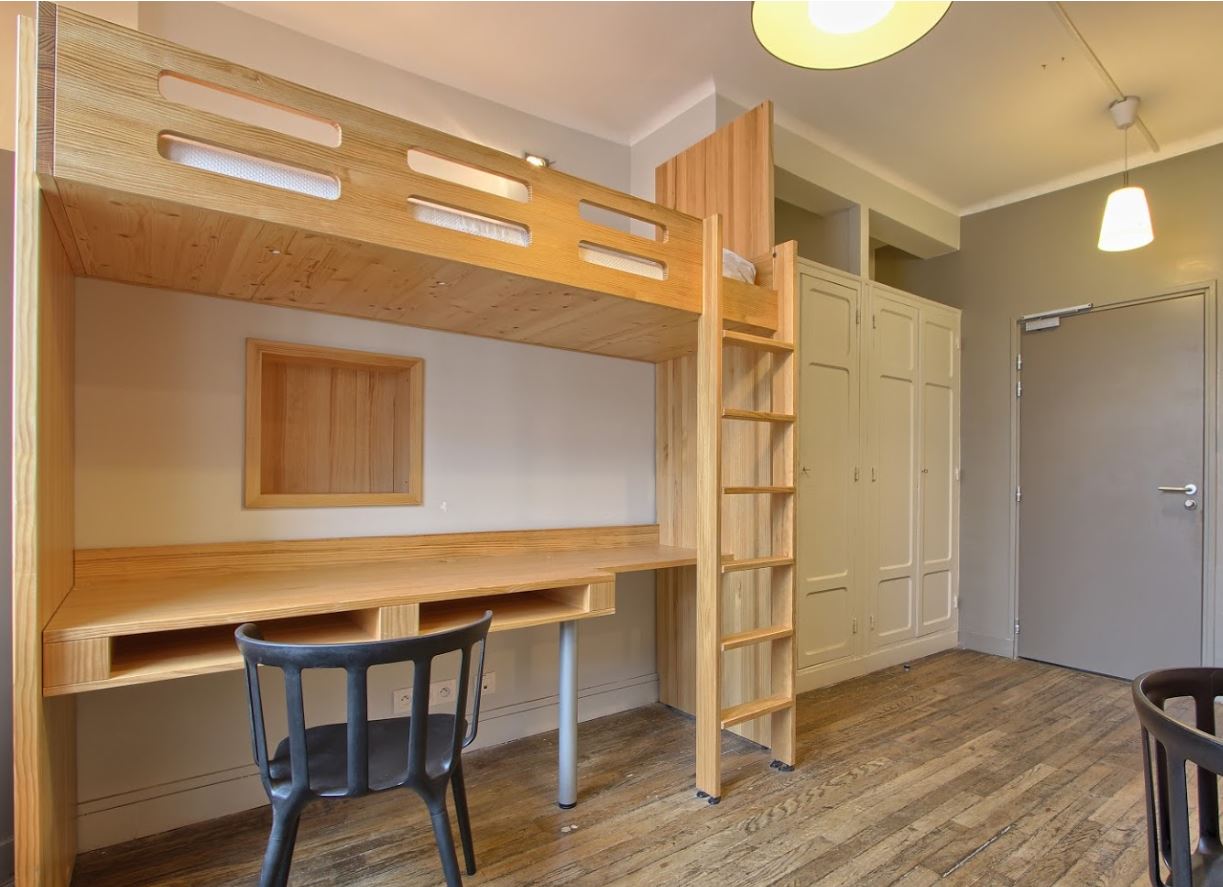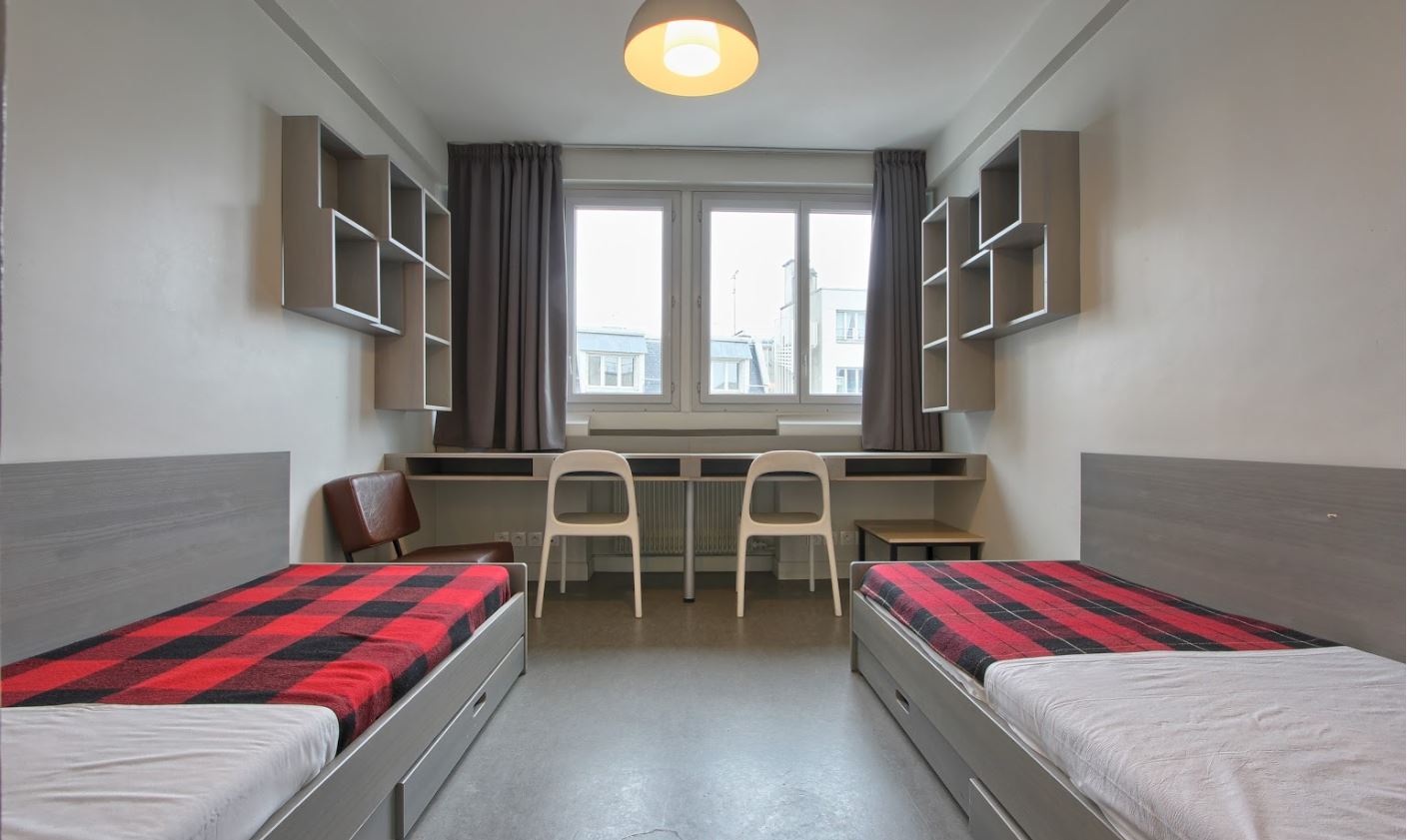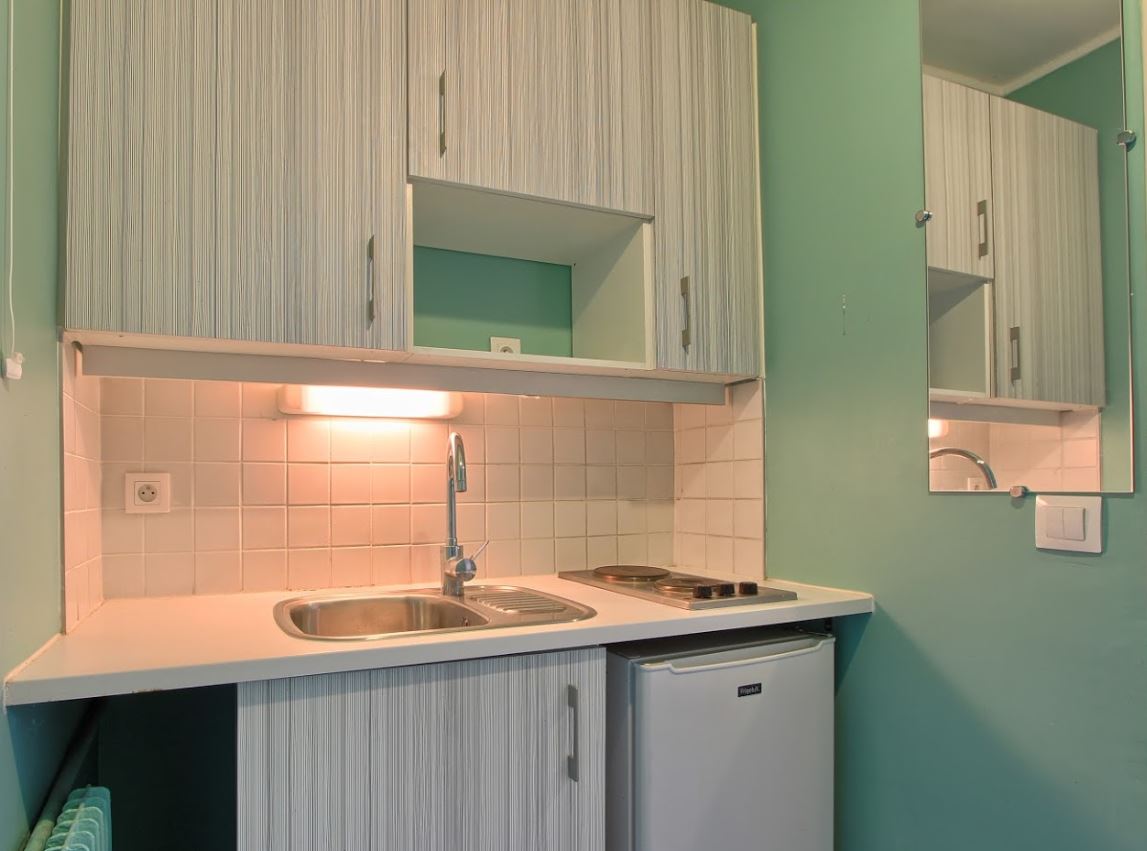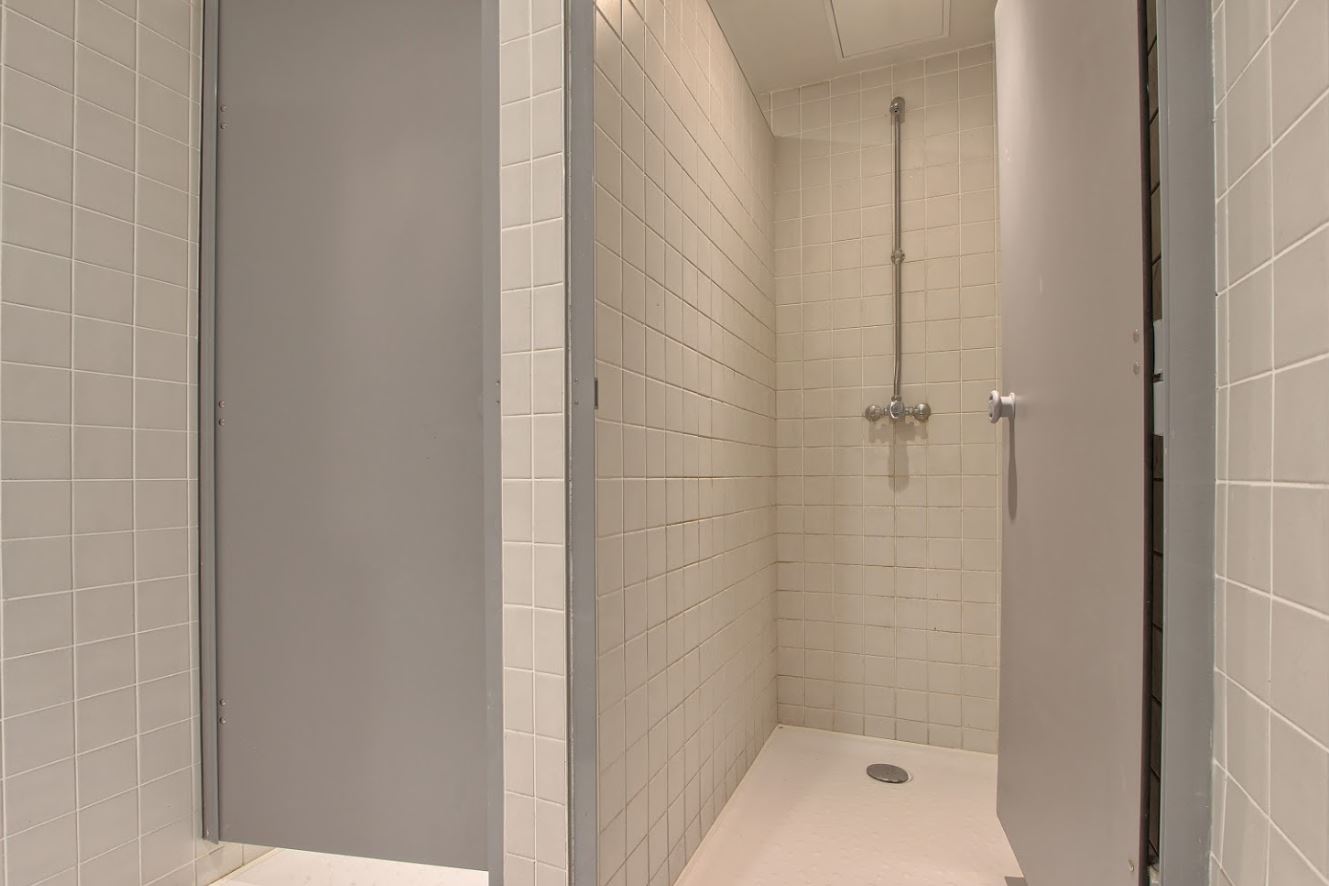 Mobilier Rondy & Forestier – Design Camille Deram
224 bedrooms and 432 beds
In October 2023, the Residence disposes 226 rooms and 435 beds distributed as follows between the Schools: Mines 316 places, Ponts 104, ENSTA 15.
Only around 30 rooms have showers: most of them have showers and toilets on the floor. Each room, furnished with bed, desk, etc. is equipped with a kitchenette with fridge and sink only, for breakfast or light meals, tableware and electric hotplates not provided, gas stoves are prohibited. On the floor, a simple but practical kitchen area includes a microwave and hotplates. For meals, you will find a university restaurant or cafeterias in the Schools nearby, as well as a variety of small touristic restaurants in this traditional district. All Students make their bed and upkeep their room, but the Cleaning Staff comes by every day for a quick and efficient cleaning.
Internal regulations
The «Piauleurs» inform and advise their new mates on daily life at the Residence, and the Management and Reception (Administration Department) ensure the management of the establishment. The Director (delegated by the President, himself a Former Student) is responsible for the smooth running of everything and the application of the Internal Rules, signed by each incomer.
The emphasis is on respect for both people and equipment. Night watchmen are on duty in the evening and at night.
---
Learn more about the prices