Throughout the academic year, the Residence is reserved for students of the three Engineering Schools (Mines, Ponts and ENSTA).
The summer stays take place as during the academic year: showers and sanitary facilities on the floor except exceptions, kitchenette in the room (sink, refrigerators and microwave, dishes on request). Food service is available on site, with caterers for organized groups, in rooms for individual light meals or in the neighborhood's restaurants.
Also, there are no less than 450 to 500 international young persons who stop at the Maison des Mines each summer. Our establishment is therefore a meeting place for young people from all continents.
---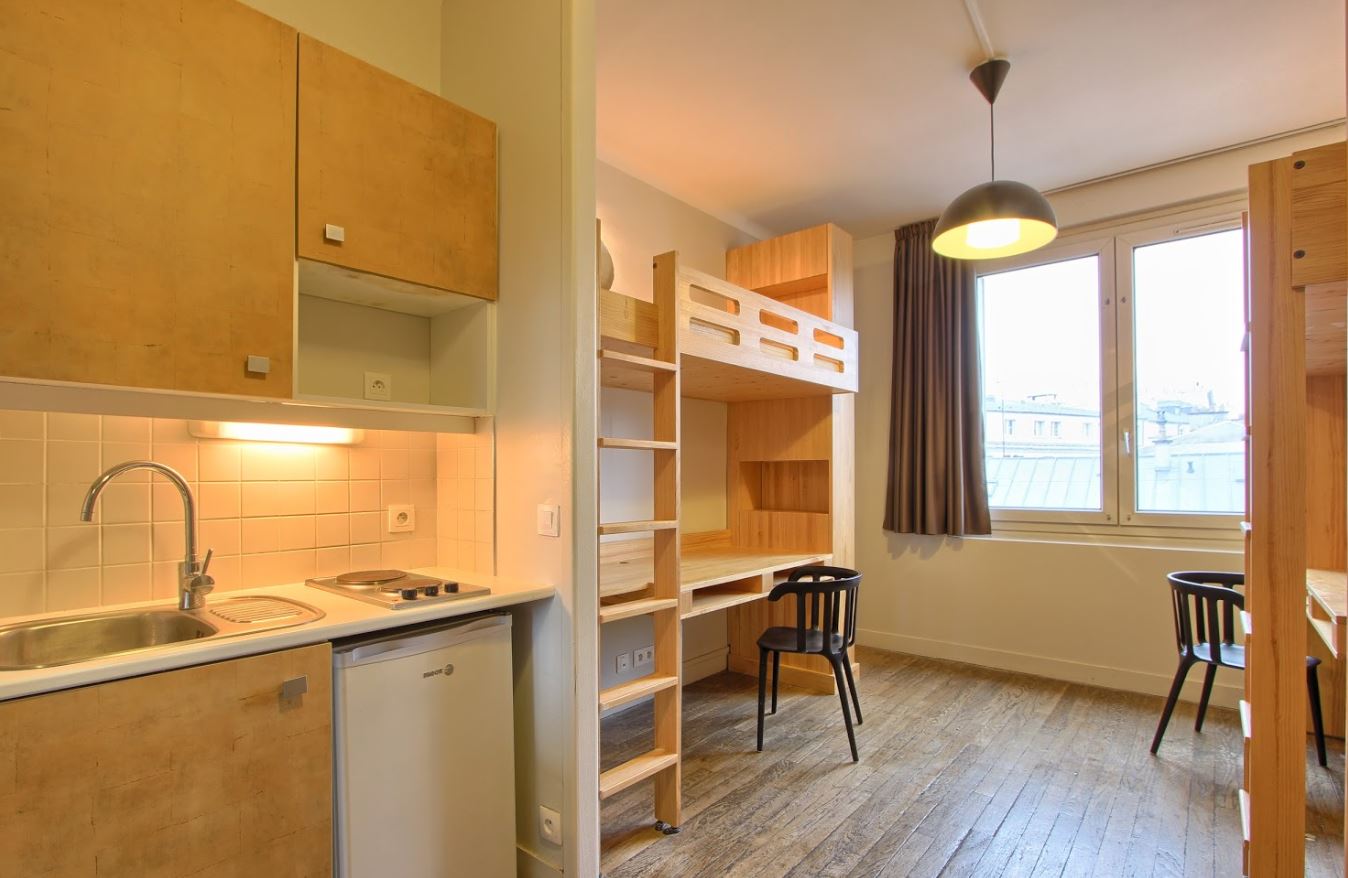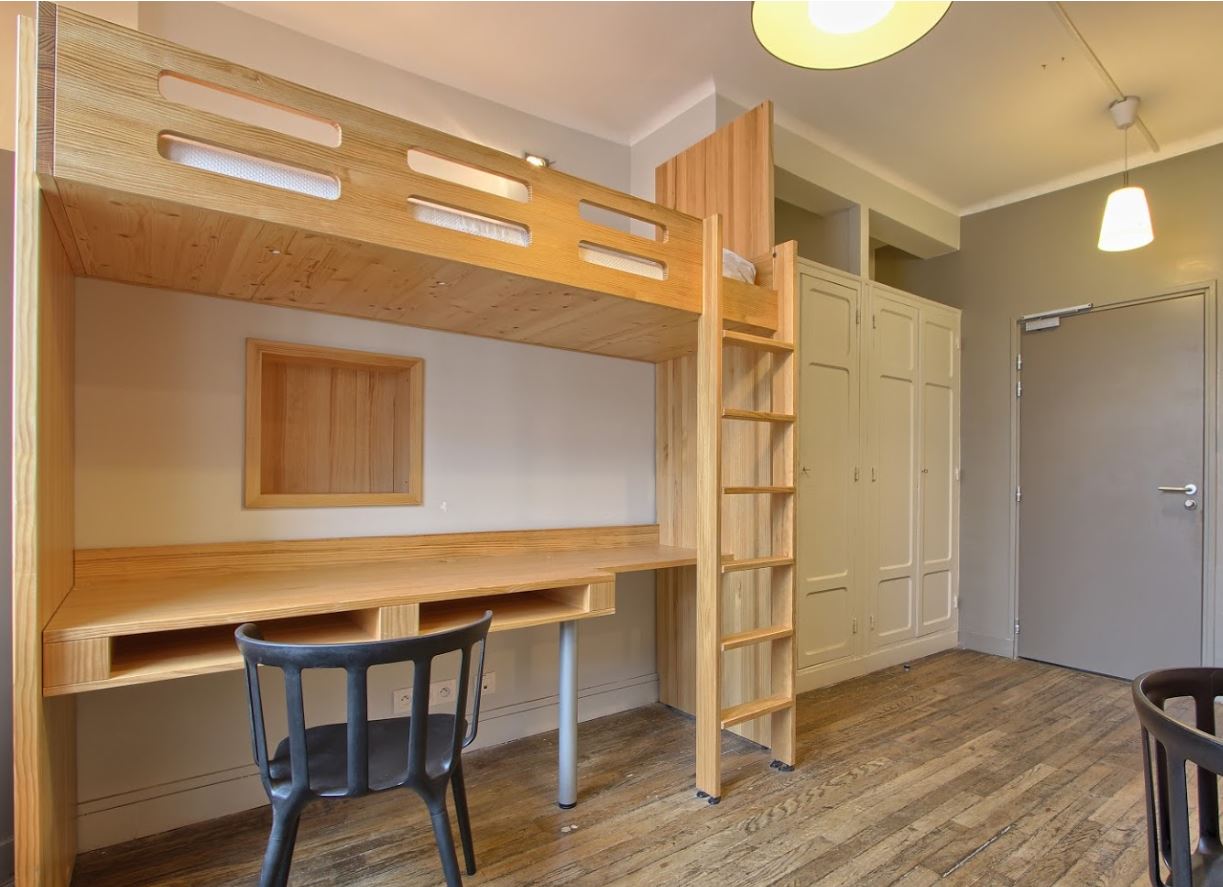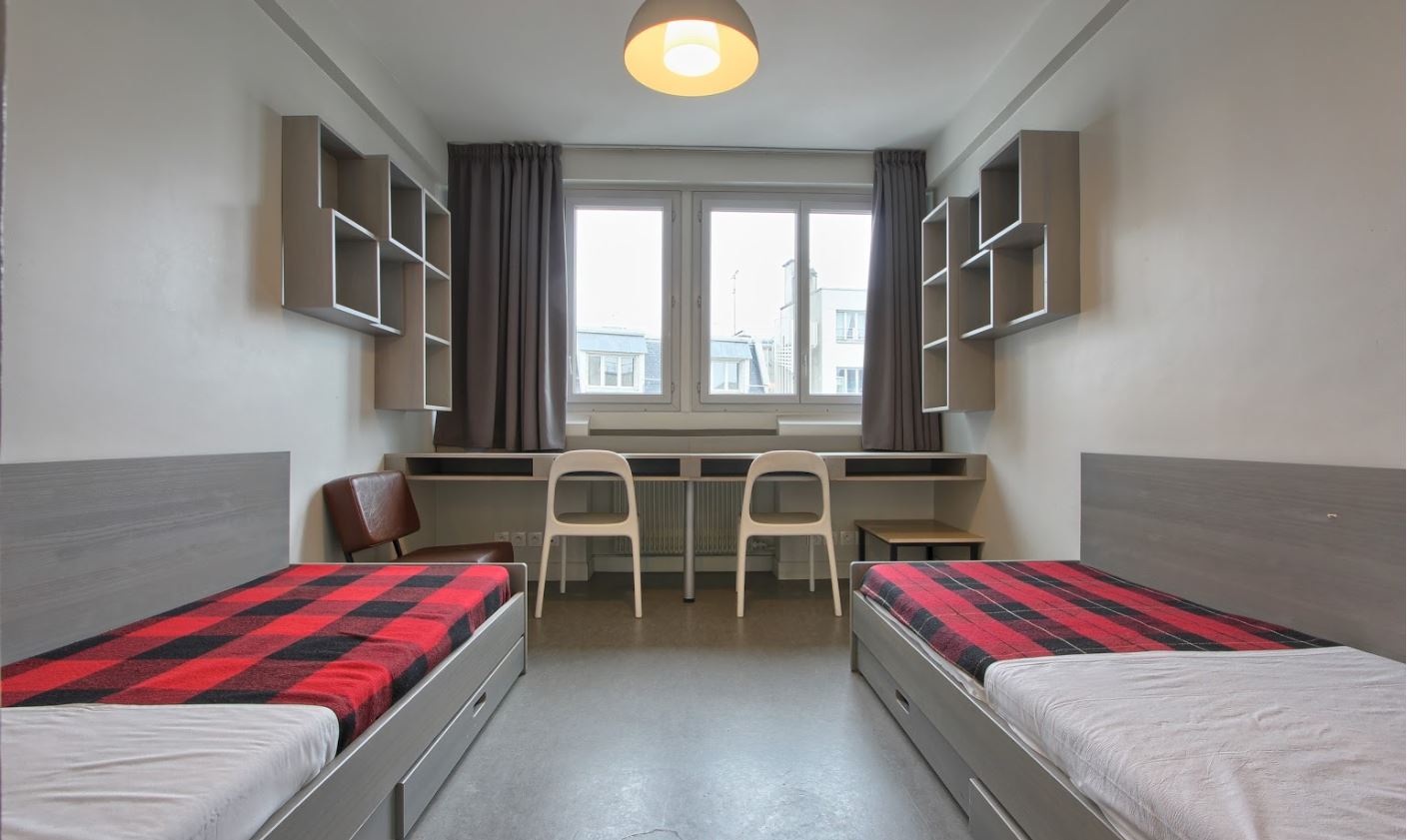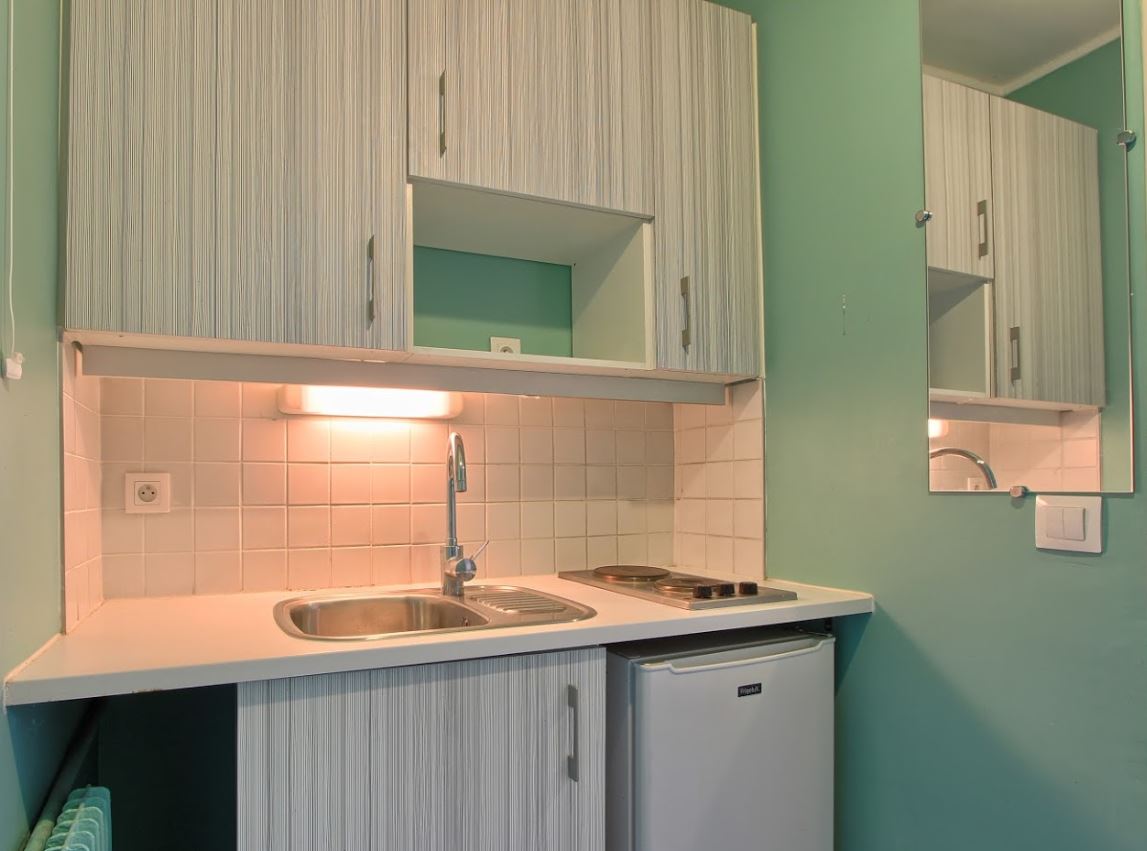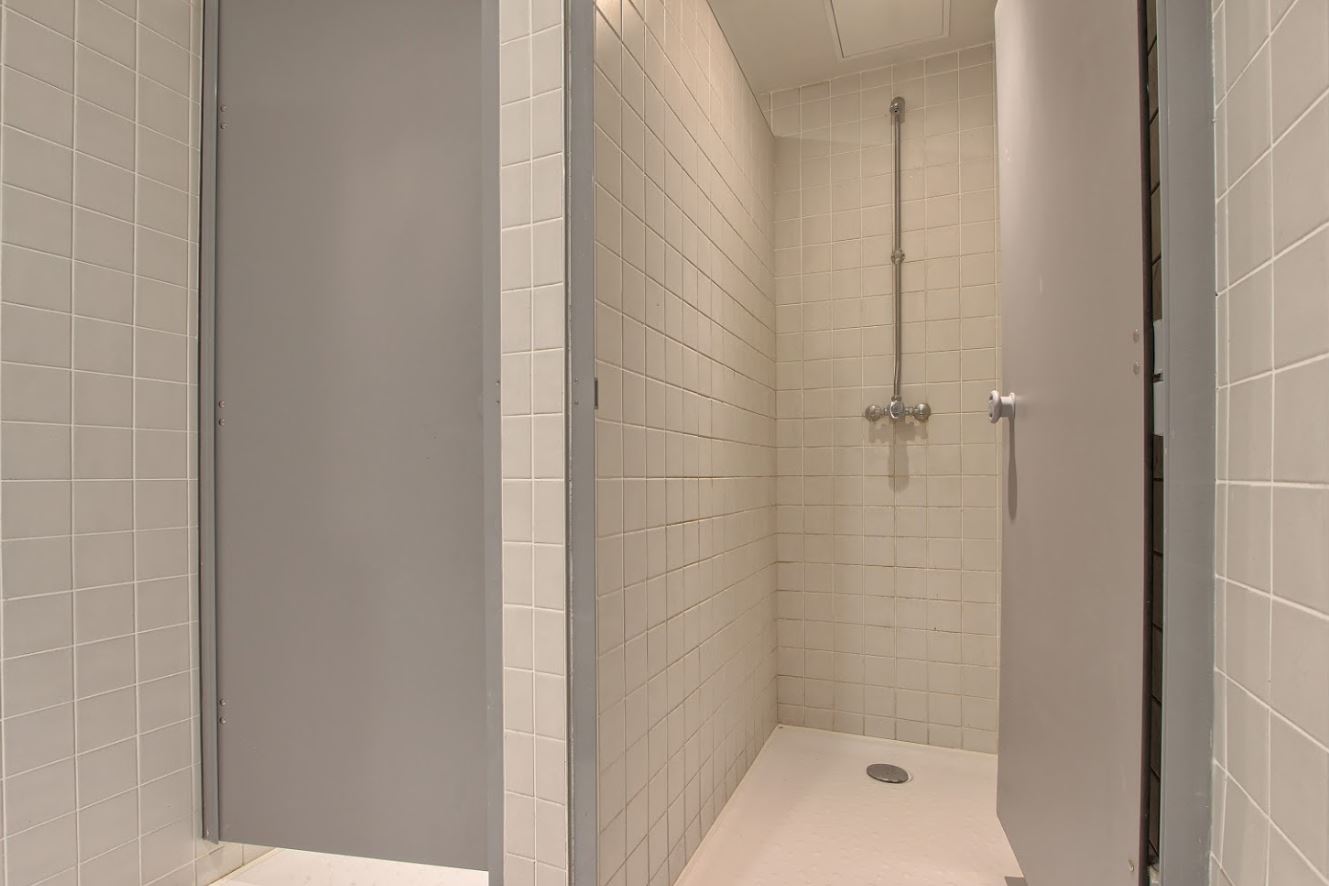 Mobilier Rondy & Forestier – Design Camille Deram
Simple but functional accommodation, ideal for groups and young people
In March 2021, the Residence has 224 rooms and 432 beds.
a majority of rooms has Twin beds, for 1 or 2 people, fully equipped with a kitchenette (sink, refrigerator, microwave, electric hotplate, cupboards), and 2 desks, allowing a stay in complete autonomy
collective sanity facilities on the floor
bed linen provided and changed every 15 days
shower sheet provided and changed weekly
weekly cleaning handled
hot and cold beverage and confectionery dispensers in the lobby
nearby bakeries, conveniences stores, cafes and restaurants
several university restaurants in the area
The emphasis is on respect for both people and equipment. Night watchmen are on duty in the evening and at night.
The MdMP offres attractive prices for yound people and offers free Wi-Fi access.
---
Know more about the prices